Boston Museum of Science
With more than 600 interactive exhibits, the Boston Museum of Science is an educational playground so engaging and effortless that you can't help but learn something. The amazing array of exhibits explores computers, technology, complex systems, algae, maps, models, dinosaurs, birds and much more.
Favorites include the world's largest lightning bolt generator, a full-scale space capsule, a world population meter, and a virtual fish tank. At Investigate!, live science demonstrations involve animals and experiments taking place before your eyes. The Science in the Park exhibit uses familiar objects such as skateboards and playground equipment to teach kids the concepts of physics. You can even find out how much you weigh on the moon! The Museum of Science also houses the Hayden Planetarium and Mugar Omni Theater.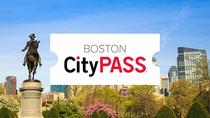 De populäraste attraktionerna till ett enda otroligt pris med gott om tid att se allt! Och med sköna nio dagar att använda alla biljetter kan ... Mer information
Plats: Boston, Massachusetts
Varaktighet: Flexibel
Språk:

Engelska

Svenska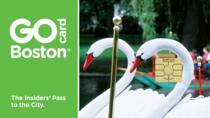 Upptäck Boston på ditt eget sätt med flexibla Go Boston Card. Gör så mycket eller så lite sightseeing som du vill i din egen ... Mer information
Plats: Boston, Massachusetts
Varaktighet: Varierar
Språk:

Engelska