Chicago History Museum
Much of the history of the United States took place in Chicago, so it makes perfect sense that the city's history museum features extensive collections of historic artifacts from both Chicago and America as a whole. One exhibit, with over 600 objects, focuses solely on the city's growth and influence on American history. There is also a research center on site, and the museum serves both to discover and protect Chicago's history.
The museum has been in operation since 1856. Unfortunately much of the museum's early collection was lost in the Great Chicago Fire in 1871, but the museum resurged (in a now fireproof building.) The museum demonstrates eight times in history America fought for its freedom, including extensive information regarding the life of Abraham Lincoln. You'll find exhibits on everything from sports memorabilia to past public transportation to blues and jazz music in Chicago.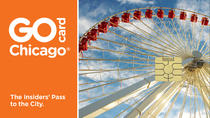 Med Go Chicago™ Card får du tillgång till mer än 25 populära turistattraktioner, rundturer och aktiviteter i Chicago till ett enda ... Mer information
Plats: Chicago, Illinois
Varaktighet: Varierar
Språk:

Svenska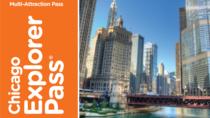 Skapa en egen resplan med Chicago Explorer Pass, och spara upp till 42 % på biljettpriserna. Det här passet som gäller för flera ... Mer information
Plats: Chicago, Illinois
Varaktighet: Varierar
Språk:

Engelska