Harry Truman Little White House
Located in what is now called the Truman Annex in Old Town Key West, the Harry Truman Little White House was the winter White House for President Truman for a total of 175 days over the course of 11 visits. However, Truman is not the only president and notable figure to enjoy some respite in Key West.
The house originally served as the base commandant's house for the naval submarine station at Key West. President Taft was the first to visit in 1912 and Thomas Edison resided in the house during World War I. Over the years, six American presidents have used the residence, but the most important usage was by President Harry Truman from 1946 -1952. Due to advances in technology, Truman realized that he could continue to act on matters of importance outside of Washington, D.C. and thus, the Little White House became his home from November-December and February-March, allowing the president a time of rest and recuperation.
Rundturer och biljetter
Se alla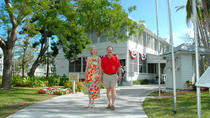 Tour det historiska Harry S. Truman Little White House i Key West och lära dig om en fascinerande period av amerikansk historia. Det som en gång var ... Mer information
Plats: Key West, Florida
Varaktighet: 2 till 4 timmar
Språk:

Engelska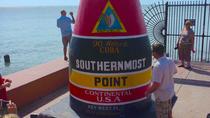 Besök Key West, den sydligaste staden på kontinentala USA, för denna dagstur. Njut av det fantastiska turkosvattnet medan du korsar 42 broar, ... Mer information
Plats: Miami, Florida
Varaktighet: 15 timmar
Språk:

Engelska
Se alla Harry Truman Little White House rundturer och biljetter