Just like its San Francisco counterpart, Monterey's Fisherman's Wharf is crammed full of souvenir shops, candy stores, street performers and seafood restaurants all vying for tourist dollars.
Though it is most definitely a crowded tourist scene, Fisherman's Wharf is more than worth a visit for the bay views, sea lion and pelican-spotting, and eating clam chowder from a sourdough bowl. Many restaurants offer free samples of chowder to passersby, so you can compare before settling on a place to eat. Several restaurants also offer more incentives such as free calamari appetizers.
The neighboring Wharf II is the heart of Monterey's fishing industry and you can watch the trawlers unloading the day's catch. Charter boat companies offer deep-sea fishing cruises, and other activities on offer include glass bottom boat tours and whale watching tours.
Rundturer och biljetter
Se alla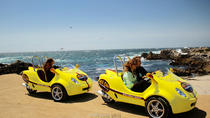 Utforska Monterey Bay och Central Coast i en GPS-guidad sjöfart, kryssning genom staden eller längs Stilla havet på en 1-timmars turné. ... Mer information
Plats: Monterey, Kalifornien
Varaktighet: 60 minuter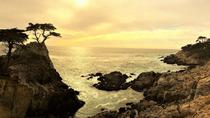 Rid ner Pacific Coast Highway 1 från San Francisco till Monterey & Carmel i en bekväm privat SUV. Se Kalifornien med en Bay Area född lokal ... Mer information
Plats: San Francisco, Kalifornien
Varaktighet: 10 timmar
Språk:

Engelska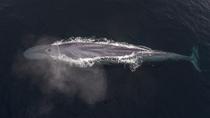 Gå in på en 4-timmars whale watching turné. Alla resor berättas av en naturalist eller marinbiologistguide, som också kommer att ... Mer information
Plats: Monterey, Kalifornien
Varaktighet: 3,5 till 4 timmar
Språk:

Engelska