The St. Louis Cemetery, New Orleans' most famous resting place, is actually made up of three cemeteries.
More than 100,000 bodies lie in Saint Louis Cemetery #1, which takes up just one square block between St. Louis and Conti streets just outside the French Quarter. A bit of a morbid attraction, the cemetery has been a lauded place of burial since it opened in 1789, making it the oldest of the city's three Roman Catholic St. Louis cemeteries.
What makes it both creepier than your average cemetery and way more dramatic is that all the graves are above ground vaults, most of which were built in the 18th and 19th centuries. Many notable New Orleans residents lie here, including Homer Plessy and Etienne de Boré. Famous Voodoo priestess Marie Laveau is also rumored to be entombed here.
St. Louis Cemetery #2 is located on Claiborne Ave., just a few blocks from St. Louis Cemetery #1.
Rundturer och biljetter
Se alla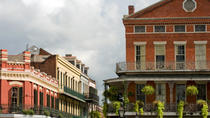 Upptäck New Orleans arv och skönheten i dess periodhem under denna historiska rundtur. Rida längs stadens ståtliga gator, gå över ... Mer information
Plats: New Orleans, Louisiana
Varaktighet: 4 timmar
Språk:

Engelska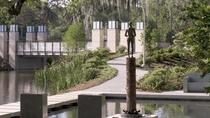 Täck mer mark på det enkla sättet med den här 2-3 timmars körturen i New Orleans, privat för dig och din fest på upp till 8 ... Mer information
Plats: New Orleans, Louisiana
Varaktighet: Flexibel
Språk:

Engelska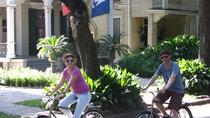 Utforska de historiarika stadsdelarna i New Orleans på en 3,5-timmars cykeltur på morgonen eller eftermiddagen och se sevärdheterna med en lokal ... Mer information
Plats: New Orleans, Louisiana
Varaktighet: 3 timmar 30 minuter