Ever wanted to investigate the living world beyond the pages of your science books? Ever wanted to see the world without color or have a bigger sense of yourself—upside down? Head to the Exploratorium to get fascinating scientific answers to all of the questions you wanted to raise in a science class but never did. It's an educational fun house for people of all ages!
Now open at its new home at Pier 15, the Exploratorium is the global leader in informal learning, igniting curiosity and inspiring creativity in people of all ages. Explore nearly 600 hands-on exhibits, including 150 new experiences, and enjoy breathtaking views of the city and bay in the spectacular glass-and-steel Bay Observatory.
Wander through hundreds of exhibits and art installations, uncovering the mad magic of Einstein's theory of relativity or the secret behind creating monstrous marshmallows. Safe, interactive exhibits abound, from food science to optical illusions to astronomy.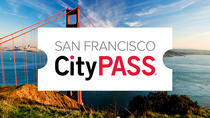 Skaffa ett CityPASS, det bästa köpet i San Francisco! I ditt pass ingår biljetter till världsberömda turistattraktioner, rabatter och ... Mer information
Plats: San Francisco, Kalifornien
Varaktighet: Flexible
Språk:

Engelska

Svenska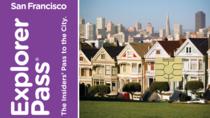 Spara pengar på några av San Franciscos mest välkända sevärdheter genom att köpa San Francisco Explorer Pass. Välj fyra ... Mer information
Plats: San Francisco, Kalifornien
Varaktighet: Flexibel