NOTE: THE MUSEUM WILL BE CLOSED FOR RENOVATIONS THROUGH EARLY 2016. CHECK BACK HERE FOR UPDATES!
San Francisco Museum of Modern Art (SFMOMA) has always strived to be an eclectic, unconventional museum, since it opened in 1935, and a visit here will surely be a unique experience. After all, this is a museum that took a chance on then-unknowns like Matthew Barney and his poetic videos involving industrial quantities of Vaseline, and Olafur Eliasson's outer-space installations.
The permanent collection includes work by all the great American and European artists but is particularly strong in American abstract expressionism, with major works by Clyfford Still, Jackson Pollock and Philip Guston. The permanent collection also contains several works by Mexican painters Diego Rivera and Frida Kahlo and by Bay Area artists Robert Arneson and Richard Diebenkorn. Willem de Kooning, Marcel Duchamp, and Andy Warhol are also represented.
Rundturer och biljetter
Se alla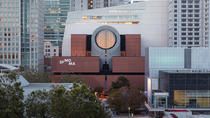 SFMOMA grundades 1935 som det första västkustmuseet ägnat sig åt modern och samtida konst. Idag står den som en ikon för San ... Mer information
Plats: San Francisco, Kalifornien
Varaktighet: 1 till 3 timmar
Språk:

Engelska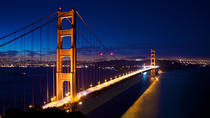 San Francisco 3 timmars turné. Du kommer att njuta av fantastisk utsikt och världens kända landmärken i San Francisco i ett privat lyxbil ... Mer information
Plats: San Francisco, Kalifornien
Varaktighet: 3 timmar
Språk:

Engelska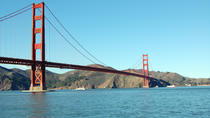 Utforska San Francisco i ett privat lyxfordon och njut av allt som San Francisco har att erbjuda, inklusive Embarcadero Center, Presidio, Golden Gate Bridge, ... Mer information
Plats: San Francisco, Kalifornien
Varaktighet: 3 timmar
Se alla San Francisco Museum of Modern Art rundturer och biljetter